ASSAM
6th International Tourism Mart to Begin in Guwahati
6th International Tourism Mart" (ITM) will begin in Guwahati, Assam. The Ministry of Tourism, Government of India, in association with the North Eastern States is organizing this Mart from 5-7 December, 2017.
Shri Jagdish Mukhi, Governor of Assam will inaugurate the Mart in the presence of Shri Sarbananda Sonowal, KJ.Alphons,Minister of State (I/C) for Tourism, Chief Minister Assam, Union Tourism Secretary Smt. Rashmi Verma and other dignitaries from Central Ministries and North Eastern States.
The 6th International Tourism Mart, will put the spotlight on India's "Act East Policy", blossoming ties with ASEAN and the larger East Asia region, home to the world's rapidly growing economies and India's emerging tourism markets.
INTERNATIONAL
Venezuela to Launch Oil-Backed Cryptocurrency
Venezuela's President Nicolas Maduro has announced the launch of a sovereign cryptocurrency "petro" which could bypass the U.S.-led financial sanctions, according to a market commentator.
It is no surprise that digital currencies have become more popular as reports have been emerging that Venezuela's economic crisis is triggering increased use of Bitcoin due to its currency — the bolivar — plunging in value.
Caracas is the capital of Venezuela. Bolivar is the currency of Venezuela.
·        World Soil Day is observed on 5th December
World Soil Dayis observed on 5th December across the world.
The 2017 Themefor World Soil Day is 'Caring for the Planet starts from the Ground'.
The main aim to communicate messages on the importance of soil quality for food security, healthy ecosystems and human well-being.
It is celebrated annually on the 5th of December at the Food and Agriculture Organization of the United Nations (FAO) headquarters in Rome, the regional offices and through national and local events.
·        Google launches Android Oreo Go edition for low-end phones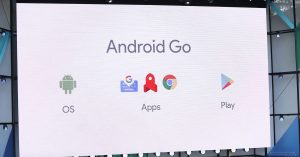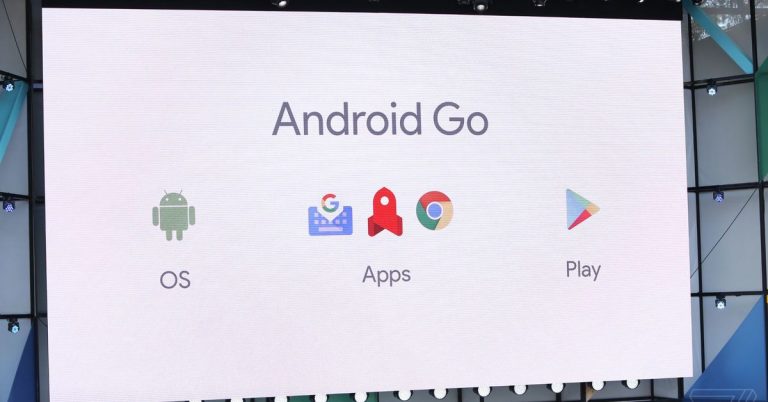 Technology giant Google launched a lightweight Android Oreo Go edition operating system designed for devices with RAM up to 1 GB.
According to Google, the Android Go offers 30% faster startup time and up to 2 times optimisation of storage space. There's also a Go version of the Play store with lightweight apps including YouTube Go and Gmail Go.
·        Ellie Goulding Honored as UN Environment Global Goodwill Ambassador
British singer-songwriter Ellie Gouldingsigned as a Global Goodwill Ambassador for UN Environment, joining the fight to save the lives and habitats of people and animals by cleaning up our air and seas, fighting climate change and protecting species.
Ellie is also backing UN Environment's #CleanSeas campaign.
NATIONAL 
·        Paytm Payments Bank Unveils Paytm FASTag Across India
Paytm Payments Bank rolled out Paytm FASTagto enable electronic toll fee collection on highways across the country, in line with the government's move to make FASTag mandatory on every new vehicle sold from December 1.
The Paytm FASTag – which is a simple and reusable tag based on radio-frequency identification technology (RFID) that can be placed on a vehicle's windscreen – will allow commuters to pass through 380 toll plazas across India covering 55,000 km without having to stop.
·        Prithvi Shaw Named India's Captain for 2018 U-19 World Cup
Mumbai's 18-year-old batsman Prithvi Shawhas been named the captain of the Indian Under-19 team for the 2018 U-19 World Cup
The tournament is scheduled to be held in New Zealand starting January 13, 2018. This comes after Shaw slammed three tons and two fifties in five Ranji Trophy matches this season.
Punjab's Shubman Gill has been named as Shaw's deputy.
·        India allows 1,300 Buddhists from Myanmar to enter Mizoram
The Indian governmentallowed over 1,300 Buddhist refugees from Myanmar's Rakhine region to enter Mizoram. The refugees fled Rakhine due to the ongoing war between the Myanmar's Army and the Arakan Army, comprising Buddhist insurgents instructed to  Additional police, health workers and doctors have also been deployed for the refugees.
·        Amitabh Bachchan Launches Book on Indian Cinema
Bollywood superstar Amitabh Bachchanlaunched a book based on Indian cinema in showbiz capital Mumbai.
The book, titled 'Bollywood: The Films! The Songs! The Stars!', is a coffee table book, which provides historical insights, lesser-known facts and behind-the-scenes exclusives of the most iconic movies made in the history of the Indian film industry.
APSC Notes brings Prelims and Mains programs for APSC Prelims and APSC Mains Exam preparation. Various Programs initiated by APSC Notes are as follows:-
For any doubt, Just leave us a Chat or
Fill us a querry