ASSAM
1/4th of Northeast kids can't go to school for terrain'
The National Achievement Survey (NAS) 2017-18 state reports by the National Council of Educational Research and Training (NCERT) has revealed that about one-fourth of the total students in northeastern states find it difficult to travel to their schools, despite having enthusiasm in attending classes.
Poor connectivity in the difficult terrain of the northeast poses the main hindrance for schoolchildren in acquiring education as connectivity to many schools, some of which are located in geographically isolated locations and some of the remotest corners of the country, are yet to be improved.
The recently prepared survey report revealed that in Arunachal Pradesh, 30% students across grades III, V and VIII find it difficult to travel to school, though 96% of them are willing to go to school.
In Meghalaya, 26% students of Class III, 25% students of Class V and 31% students of Class VIII find it difficult to travel to school, though 97% children across the three grades expressed willingness to attend classes.
Similarly, reaching school remains a challenging task for a considerable number of schoolchildren in Assam as well. A total of 21% students of Class III, 19% of Class V and 24% students of Class VIII find it difficult to travel to school as per the survey. In this state as well, difficult roads have failed to deter the spirit of schoolkids, as the report said 97% children of Class III and 98% children of Class V and Class VIII expressed desire to attend school.
INTERNATIONAL
India Is Now the 4th Largest Automobile Market Globally
According to the latest 2018 global data show, India has overtaken Germany and has become the fourth largest automobile market in the world.
As the statistics show, the automobile sales grew by 9.5 percent, which, is the fastest growth rate among major global markets.
China is the largest Auto Market globally.
India ranks 109th globally in mobile download speeds
India, the largest consumer of mobile data in the world, ranks 109th when it comes to mobile Internet download speeds.
The average download speed over the mobile increased to 9.01 mbps in February from the 8.80 mbps in November last year, but the country's rank continued to stay at 109th, Ookla's Speedtest index said.
Norway is positioned at the top with an average download speed of 62.07 mbps.
India however, fared better on the fixed broadband front, according to Ookla, with its rank improving to 67.
Singapore leads in the fixed broadband front, with a download speed of 161.53 mbps.
India is the third largest electricity producer
Now India is the third largest electricity producer ahead of Russia Japan.
India's electricity production grew 34% over seven years to 2017, and the country now produces more energy than Japan and Russia, which had 27% and 8.77% more electricity generation capacity installed, respectively, than India seven years ago.
With a production of 1,423 billion units in FY 2016, India is the third largest producer and the third largest consumer of electricity in the world, behind China (6,015 billion units) and the United States (4,327 billion units).
ISA and India sign the Host Country Agreement
The International Solar Alliance (ISA) and the Ministry of External Affairs (MEA), signed the Host Country Agreement.
The Agreement will give ISA a juridical personality and gives it power to contract, to acquire and dispose off movable and immovable properties, to institute and defend legal proceedings.
Under this agreement, ISA shall enjoy such privileges, applicable tax concessions and immunities as are necessary for ISA's Headquarter to independently discharge its function and programmes.
ISA shall be deriving its status, privileges and immunities as per Article 10 of Framework Agreement.
NATIONAL
Surat first district to have 100% solar powered health centres
Surat has become the first district in the country to have 100 percent solar powered Primary Health Centers (PHC).
There are a total of 52 PHCs in the district and all of them are now powered by solar system.
This initiative will not only bring down the electricity bill by 40 percent but also help fight global warming.
Tribal Affairs Minister, Shri Jual Oram to launch "E-Tribes India" in New Delhi
The Tribal Cooperative Marketing Development Federation of India, (TRIFED), under the Ministry of Tribal Affairs, is going Digital as per the vision document of the Ministry of Tribal Affairs, Government of India.
The "e-Tribes India" would be launched by the Union Tribal Affairs Minister, Shri Jual Oram.
The Minister of State for Tribal Affairs, Shri Jaswantsinh Sumanbhai Bhabhor and the Minister of State for Tribal Affairs, Shri Sudarshan Bhagat will also grace the occasion.
The Launch of e-Tribes, TRIFED's websites includes www.tribesindia.com, www.trifed.in and Retail Inventory Software and M-commerce app.
Besides, the occasion will also mark the launch of 'Tribes India' Banners at Amazon, Snapdeal, Paytm & GeM. TRIFED's Handbook for Retail Trade and TRIFED's quarterly magazine 'Tribes Haat' will also be inaugurated.
Chhattisgarh bags 'Water Digest Award' for water conservation
Chhattisgarh bagged the National 'Water Digest Award' for Water Conservation-Diversion and for increasing the irrigation capacity in the State.
This is the first time that Chhattisgarh Water Resources Department had been given national Award during the past 17 years.
The Award is presented every year by globally renowned magazine 'Water Digest'-which focuses mainly on water resources.
·        CCEA Approves Integrated Scheme for Development Of Silk Industry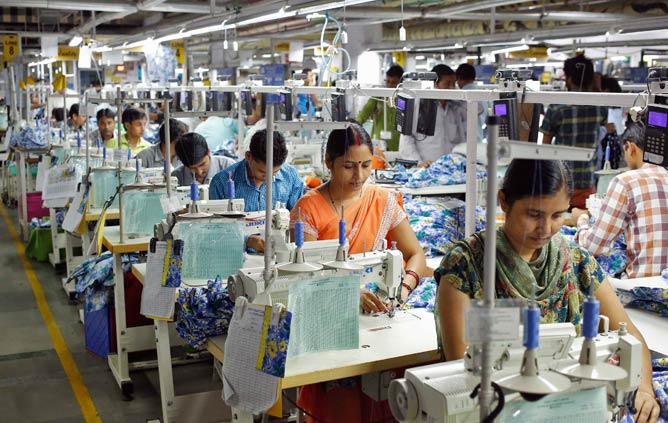 The Central Government took a big step in making India self-sufficientin silk production.
The decisions taken by the cabinet will lead to the formation of a first-ever inter-ministerial panel to boost R&D and technology transfer in the silk sector with a 1,000 crore rupee fund.
The Cabinet Committee on Economic Affairs has approved Integrated Scheme for Development of Silk Industry for the next three years from 2017-18 to 2019-20.
The scheme will help to increase productive employment from 85 lakhs to 1 crore persons by 2020.
The scheme aims to achieve self-sufficiency in silk production by 2022. The scheme will be implemented by the Ministry through Central Silk Board.
APSC Notes brings Prelims and Mains programs for APSC Prelims and APSC Mains Exam preparation. Various Programs initiated by APSC Notes are as follows:-
For any doubt, Just leave us a Chat or
Fill us a querry