ASSAM
92 new flight routes in Northeast under Udaan-2: Jayant Sinha
To provide a major boost to air connectivity in the Northeast, 92 new routes will be opened in the region in the second round of the government's 'Udaan' scheme.
Udaan is a regional connectivity scheme under which the government plans to provide connectivity to remote areas and enhance access in under-served regions. The scheme has enabled the government to add 30 new airports on the aviation map in tier-2 and tier-3 cities under the first round.
Nineteen new airports and seven heliports that are going to be added to the aviation network. There are 26 new airports (that are going to be) added through Udaan round 2.
The Assam government stepped up vigil on the state's border with Nagaland after the NSCN (I-M) recently called Naga village leaders from Rengma Hills and Karbi Anglong in Assam to its headquarters at Hebron to discuss the Nagas' claim on parts of Assam.
The two states share a 512km-long border that falls in Assam's Jorhat, Sivasagar, Golaghat, Karbi Anglong and Dima Hasao districts. The entire stretch of the border is divided into six sectors – A, B, C, D, E and F. The border dispute between them began more than five decades ago when Nagaland was carved out of Assam's Naga Hills.
INTERNATIONAL
India's nominee Dalveer Bhandari re-elected to ICJ
India's nominee to the International Court of Justice (ICJ) Dalveer Bhandari was re-elected to the fifth and the last seat of the world court after Britain withdrew its candidate from the election.
Bhandari received 183-193 votes in the General Assembly and secured all the 15 votes in the Security Council after separate and simultaneous elections were held at the UN headquarters in New York.
·        Donald Trump and Putin Agree to Support UN in Syrian Peace Process
USA President Donald Trump and Russian President Vladimir Putin have agreed to support the U.N. effort to "peacefully resolve"the nearly seven-year-long Syrian civil war.
They also discussed ways to implement a lasting peace in Ukraine," where pro-Russian separatists have been fighting troops loyal to Kyiv and how to keep international pressure on North Korea to end its nuclear weapon and missile development programs.
NATIONAL 
Modi govt 3rd most trusted in the world
Prime Minister Narendra Modi's government has ranked third in World Economic Forum's list of most trusted governments.
The report reveals that almost three quarters (74 percent) of Indians say they have confidence in their national government.
The list is topped by Switzerland, followed by Indonesia, while India grabs the third spot.
India Signs Loan Agreement with World Bank for USD 100 Million
A Guarantee Agreement for IBRD/CTF loan of USD 98 million and Grant Agreement for USD 2 million for the "Shared Infrastructure for Solar Parks Project" was signed with the World Bank.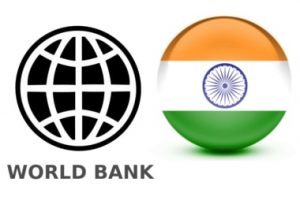 The project consists of two components viz. (i) Shared Infrastructure for Solar Parks (estimated total project cost of USD 100 million, including USD 75 million in IBRD loan and USD 23 million in CTF Loan) and (ii) Technical Assistance (USD 2 million in CTF Grant).
The objective of the project is to increase solar generation capacity through establishment of large-scale parks in the country.
International Film Festival of India (IFFI) inaugurated in Goa
The 48th edition of International Film Festival of India (IFFI 2017) was inaugurated by Shah Rukh Khan on 20 November at the Dr Shyama Prasad Mukherjee stadium in Bambolim, Goa.
Megastar Amitabh Bachchan will be honoured with the Indian Film Personality of the Year Award at the event, while Canadian director Atom Egoyan will receive Lifetime Achievement Award.
Union Information and Broadcasting Minister Smriti Irani and Goa Chief Minister Manohar Parrikar among others, were present at the event.
The International Film Festival of India (IFFI), founded in 1952, is one of the most significant film festivals in Asia.
Women's Youth World Boxing Ch'ship begins in Guwahati
Women's Youth World Boxing Championship begins in Guwahati on 20 November.
In AIBA women youth boxing championship being held in Guwahati , Indian pugilists will start their campaign on 21 November.
Three young boxers will lock horn in the preliminaries.
Assam Chief Minister Sarbanand Sonowal has inaugurated the event in presence of office bearers from AIBA and Boxing Federation of
APSC Notes brings Prelims and Mains programs for APSC Prelims and APSC Mains Exam preparation. Various Programs initiated by APSC Notes are as follows:-
For any doubt, Just leave us a Chat or
Fill us a querry