ASSAM
Assam wants to set up ASEAN consulates in Guwahati
Assam government is waiting for Centre's approval for opening consulates of 10 ASEAN nations in Guwahati and has dubbed it as the launch pad for Prime Minister Narendra Modi's Act East policy to venture into the huge market in India's eastern neighbourhood.
The ASEAN bloc includes Brunei Darussalam, Cambodia, Indonesia, Laos, Malaysia, Myanmar, Philippines, Singapore, Thailand and Vietnam.
The huge population of the 10 ASEAN countries along with Assam which stands at nearly 80 crores, a good network of connectivity between Assam with other ASEAN countries would open up new doors of business between South East Asian Nations and North East.
INTERNATIONAL
World Diabetes Day: 14 November
World Diabetes Day is the primary global awareness campaign focusing on diabetes mellitus and is observed on November 14 each year.
Led by the International Diabetes Federation (IDF), each World Diabetes Day focuses on a theme related to diabetes.
Type 2 Diabetes is largely preventable and treatable non-communicable disease that is rapidly increasing in numbers worldwide.
Type 1 Diabetes is not preventable but can be treated with insulin shots.
This year's theme is 'Women and diabetes – our right to a healthy future'.
·       United Nations hosts first talks on use of killer robots in Geneva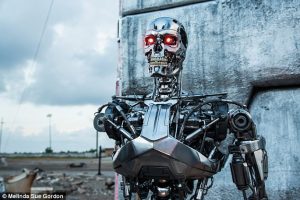 United Nationsis set to open its first official talks on the use of autonomous weapons, including killer robots, at the Convention on Certain Conventional Weapons (CCW) for 5 days, in Geneva.
The meeting is chaired by Indian ambassador on disarmament, Amandeep Gill.
The discussion will also include civil society and technology companies.
It will be partly focused on understanding the types of weapons in the pipeline.
NATIONAL 
Northeast to get India's first ever 'Air Dispensary'
Northeast is all set to get India's first-ever "Air Dispensary" based in a helicopter and the Union Ministry of Development of Northeast (DONER) has already contributed Rs. 25 crore as part of the initial funding for this initiative.
As per the envisaged plan, Dr Jitendra Singh said, to begin with, helicopter will be based at two locations, namely Imphal in Manipur and Meghalaya in Shillong.
Both of these cities have premier postgraduate medical institutes from where specialist doctors, along with the necessary equipment and paramedical staff, would be able to move into the helicopter and hold a dispensary/OPD in different locations across the eight States of North Eastern Region.
·       Dantewada hosts India 1st Tribal Entrepreneurship Summit
To inspire, nurture and promote the spirit of entrepreneurship in tribal youth, the NITI Aayog in partnership with the US government organized India's first Tribal Entrepreneurship Summit at Dantewada.
The summit is inaugurated by MoS Science and Technology YS Chowdhary held at Dantewada in the Bastar region of Chhattisgarh.
This event is an 8th Global Entrepreneurship Summit, being held in India which ensures yet another step towards tribal-centric sustainable and inclusive development.
·       Rajyavardhan Rathore releases the India Youth Development Index and Report 2017
Union Minister of State for Youth Affairs and Sports (Independent Charge), Col. Rajyavardhan Rathore released the 'India Youth Development Index and Report 2017'in New Delhi.
In India Youth Development Index 2017, the five dimensions of Global Youth Development Index (Global YDI) have been retained.
These five dimensions are education, health and well-being, employment and opportunity, political participation and civic participation for young people.
Rice Field laboratory in Manila named after PM Modi
While on his visit to Philippines, PM Narendra Modi visited the International Rice Research Institute (IRRI) in Los Banos, Philippines and inaugurated 'Shri Narendra Modi Resilient Rice Field Laboratory'.
He also presented two Indian rice seed varieties to the IRRI gene bank.
IRRI is a premier research organisation dedicated to reducing poverty and hunger through rice science.
APSC Notes brings Prelims and Mains programs for APSC Prelims and APSC Mains Exam preparation. Various Programs initiated by APSC Notes are as follows:-
For any doubt, Just leave us a Chat or
Fill us a querry