ASSAM
Assam, Singapore sign MoU for skilling youths
The Assam government signed MoUs with its Singapore counterpart for skilling over 78,000 rural youths in the state by 2019 and greening Guwahati.
The skill development training will be imparted to 78,500 poor rural youths during 2016-19 under the Deen Dayal Upadhyaya Grameen Kaushalya Yojana.
INTERNATIONAL
World Tsunami Awareness Day:  November 5
World Tsunami Awareness Day is observed on 5 November every year across the world.
In December 2015, the UN General Assembly designated 5 November as World Tsunami Awareness Day.
The first Tsunami Awareness Day was observed in 2016.
The focus of World Tsunami Awareness Day 2017 will be at reducing the number of affected people globally by disasters.
NATIONAL 
·       Indian Air Force, DRDO successfully test fire guided Glide Bomb
Defence Research and Development Organisation (DRDO) and the Indian Air Force (IAF) successfully tested an indigenously-built lightweight 'glide bomb' at the Integrated Test Range in Odisha's Chandipur.
Designated as the Smart Anti-Airfield Weapon (SAAW), the bomb released from the IAF aircraft was guided through precision navigation system.
Chairman DRDO – Dr. S Christopher
Goa to hold Nobel Prize Series-India 2018
The Goa government executed a trilateral Memorandum of Understanding (MoU) with the Department of Bio-Technology, Ministry of Science and Technology and Nobel Media, Sweden to hold the 'Nobel Prize Series — India 2018 to be held from February 1-28 next year.
The Nobel series has earlier been organised in Gujarat.
The event will consist of exhibition from the Nobel Museum and Nobel dialogues in which Nobel laureates will interact with school children and teachers.
·        Telangana set to get 24×7 power supply to boost agriculture sector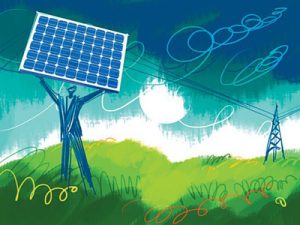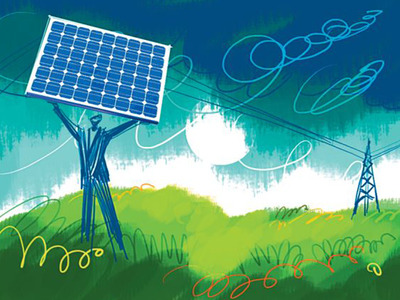 Telangana set to provide 24×7 power supply in order to boost farm sector.
The state government decided to take this initiative by supplying 'quality' and 'uninterrupted' power on an experimental basis in the entire state to the agricultural sector.
Chief Minister Chandrashekhar Rao did experimental basis 24-hour power supply would be given from Monday night for five or six days all over the state for the agriculture sector.
Transco, Genco and Discoms SPDCL and NPDCL have invested about Rs. 12,000 Crore to strengthen the distribution and supply systems. About 23 lakh pump sets are in use in the State farm sector.
Investments worth $11 bn committed during World Food India: Harsimrat Kaur
Food Processing Minister Harsimrat Kaur Badal said $11.25 billion investments were committed in the country's food processing sector during the World Food India event, and with government funds put together the total investments signed have reached $18.84 billion.
Badal announced that a dedicated cell has been put in place to ensure each of the 50 memoranda of understandings (MoUs) signed materialise on the ground level and help boost food processing levels from the current 10 per cent.
She also said that Maharashtra and Telangana governments announced their own food processing policy at the event and called upon other states to do so.
The three-day World Food India saw participation from 60 countries and over 50 global CEOs.
A Guinness World Records was also created by cooking 918 kg of Khichdi at the event.
·       Kerala road accident victims to get free aid for 1st 48 hrs
The Kerala government has decided to set up a 'trauma care'policy to provide road accident victims free treatment for the first 48 hours.
It plans to reimburse the treatment cost by first paying hospitals and later getting it back from insurance companies.
This would be launched in government medical colleges, district and taluk hospitals and major private medical institutions.
Kerala State chief minister – Pinarayi Vijayan
·       Aadhaar linked IRCTC accounts can book 12 tickets a month
Indian Railways has increased the monthly cap on tickets booked on the IRCTC portal from six to 12for Aadhaar-verified passengers.
The move aims to encourage passengers to link the 12-digit unique numbers to their online booking accounts on IRCTC.
However, passengers can continue to book up to six tickets a month without validating their Aadhaar number.
·       Govt may make gold jewellery hallmarking mandatory by January
The government is planning to make hallmarking along with carat count mandatory for the gold jewellery sold in India, by January 2018.
It will be done for jewellery in three categories — 14 carat, 18 carat and 22 carat.
Food and Consumers Affairs Minister – Ram Vilas Paswan.
India beat China to win women's hockey Asia Cup
India won their biggest title in recent years as they completed a historic win over China in the women's Hockey Asia Cup.
This was India's second Asia Cup title win after they had beaten Japan in 2004 in New Delhi.
Playing the final for the first time since 2009, India managed to hold off China 5-4 in shootout in the final in Kakamighara, Japan.
India had already qualified for the 2018 Women's World Cup.
·       Mary Kom Named Women's Youth World Championships Ambassador
Five-time world champion and Olympic bronze medalist MC Mary Komnamed as the ambassador of the upcoming AIBA Women's Youth World Championships.
The event, which is being hosted in Guwahati, Assam is scheduled to be held from November 19 to 26.
The 34-year-old is currently in Vietnam for the Asian Championships and has reached the semi-finals of the tournament.
APSC Notes brings Prelims and Mains programs for APSC Prelims and APSC Mains Exam preparation. Various Programs initiated by APSC Notes are as follows:-
For any doubt, Just leave us a Chat or
Fill us a querry