ASSAM
Tatas, Assam govt to set up Rs 1400 crore cancer care grid
The Tata Trusts and the state government are collaborating to set up, in a first, a three-level Rs 1400-cr cancer care grid that will connect district hospitals, medical colleges to an advanced centre at Guwahati. Tata Trusts is the philanthropic arm of the Tata Group.
The Tata Trust-supported National Cancer Grid (NCG), another first-of-itskind initiative that was launched in 2012, at present connects 108 hospitals across the country to provide affordable and equitable cancer care through technology and to support the development of specialised human resources.
INTERNATIONAL
"Exercise INDRA – 2017: Indo-Russia Joint Exercise"
Exercise INDRA-2017, the first ever Tri Services Joint Exercise between Indian and Russian Armed Forces will be conducted in the Eastern Military District of Russia from 19 to 29 Oct 2017.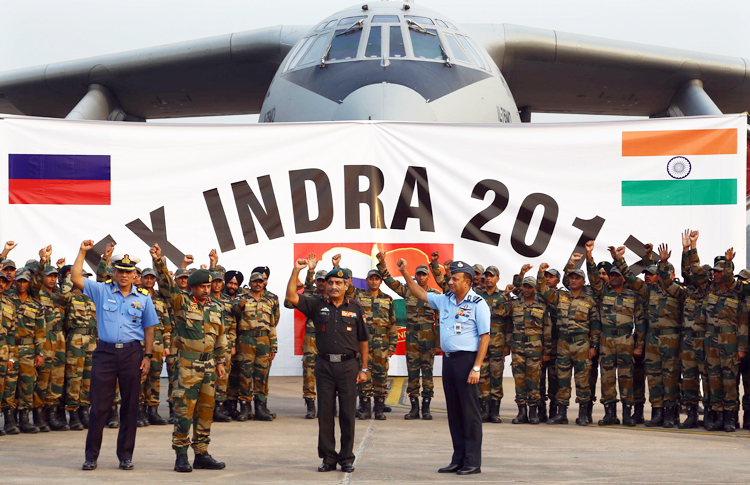 Exercise INDRA in its pre6vious nine avatars has been conducted as a single service exercise alternately between the two countries.
The year 2017 marks a major milestone as this Exercise has been upgraded to involve all the three Services of the Armed Forces (Army, Navy & Air Force), which further accentuates the importance of Joint Services in the present world environment.
Exercise INDRA-2017 will be conducted at the 249th Combined Army Range Sergeevisky and in the Sea of Japan near Vladivostok.
NATIONAL 
·       Prime Minister Narendra Modi to inaugurate All India Institute of Ayurveda in New Delhi
Prime Minister Narendra Modi will inaugurate the All India Institute of Ayurveda at Sarita Vihar in New Delhi.
The First ever All India Institute of Ayurveda (AIIA)has been set up along the lines of AIIMS.
Within the short duration of its establishment, AIIA has gained a wide national and International recognition.
It has started working to facilitate quality patient care, research and bridging the gaps in the scientific information about quality, safety, and efficacy of Ayurveda products and developing benchmarks of Ayurvedic education, research and healthcare.
·       Punjab police launches foot patrolling in all districts
Punjab police launched foot patrolling an initiative whereby police personnel will patrol designated areas on foot to keep a watch on anti-social elements.
The main Objective of foot patrolling is to reduce incidence of crime by increasing the presence of police in vulnerable locations.
All foot patrol officers will be wearing jungle boots, specially designed arm-band and will carry weapons, baton, handcuffs, and wireless sets.
·       Mahindra launches 'Prerna' project for women farmers
Auto manufacturer Mahindra and Mahindra celebrated 'Mahila Kisan Diwas' and launched a programme, 'Prerna' to empower women working in the agriculture sector.
Prerna' project is aimed at promoting the use of efficient and ergonomic farm tools and equipment by women who work long hours in the fields.
It is first launched in Odisha, with an aim to positively impact the lives of over 1,500 families across 30-plus villages.
·       Footwear Design & Development Institute Act 2017 Comes into Force
Footwear Design & Development Institute (FDDI) declared an 'Institute of National Importance' under Ministry of Commerce & Industry, Government of India. The FDDI bill was passed by the Parliament in July 2017.
The Provisions of FDDI Act 2017 have come into force.
Presently FDDI is imparting skill based graduate and postgraduate courses in the fields of footwear, leather goods, retail, and management to around 2,500 students across eight campuses spread over India.
·       Ayurveda 2nd Day is celebrated on 17 October
This year's2nd Ayurveda Dayis celebrated on 17 October in New Delhi by the Ministry of AYUSH.
Prime Minister Narendra Modi will be the Chief Guest and will also inaugurate the country's first All India Institute of Ayurveda, Sarita Vihar, New Delhi.
The All India Institute of Ayurveda, set up on a total area of 10.015 acres on a budget of Rs 157 crore, is the first medical institute under the AYUSH ministry to hold the coveted National Accreditation Board for Hospitals and Healthcare Providers (NABH) accreditation.
APSC Notes brings Prelims and Mains programs for APSC Prelims and APSC Mains Exam preparation. Various Programs initiated by APSC Notes are as follows:-
For any doubt, Just leave us a Chat or
Fill us a querry