ASSAM
Oil India submits report to Centre for gas pipeline to Assam
PSU major Oil India said it has submitted a feasibility report to the Central government for laying gas pipeline from Barauni in Bihar to Numaligarh in Assam to tackle shortage of gas in the North Eastern state.
The distance between the two points will be about 750 km, and currently OIL has two pipelines transporting crude and oil between Barauni and Naharkatia in Assam.
If the government gives nod to the report, OIL may form a joint venture with GAIL as they have the expertise in this field.
The report also dealt with other consumer related issues with availability of gas in Assam like setting up CNG fuel stations and providing pipe LPG to each household.
The current requirement is 10 mmcmd (million cubic meter per day) and there is a shortage of 2 mmcmd. So, this project is very important to Assam.
INTERNATIONAL
·       Facebook launches food delivery service in US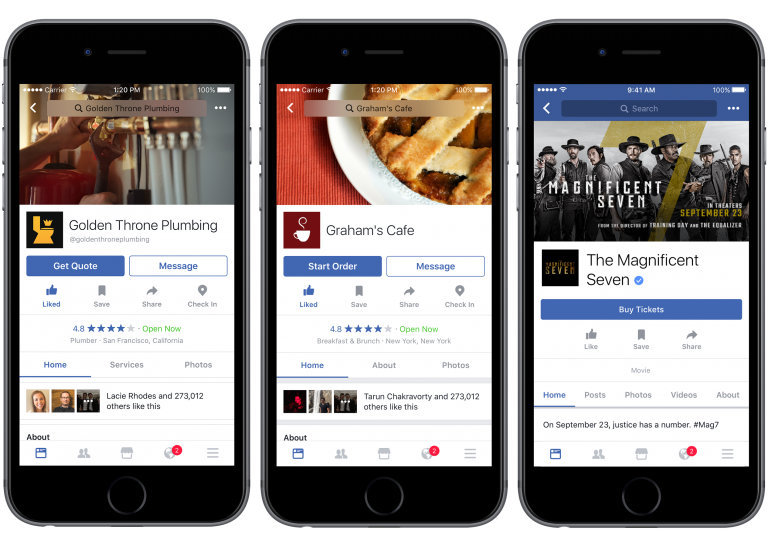 Facebook launched a service in the United States, through which users can order food and get it delivered by using Facebook's app or website.
The feature allows users to browse nearby restaurants by visiting the 'Order Food' section on Facebook's 'Explore' menu.
The social media giant has partnered with food ordering services like comfor the same.
Restaurant partners include Chipotle, Five Guys, Papa John's and Jack in the Box.
·       Vanuatu became the First Nation to accept bitcoin as Payment for its Citizenship Program
Vanuatu, a South Pacific archipelago, has become the first nation to accept Bitcoins as payment for its 'investment citizenship' program.
A family of up to four can receive Vanuatu passports by paying the Bitcoin equivalent of $280,000 (₹1.8 crore).
Vanuatu citizenship allows individuals to reside on the island, and travel to over 100 countrieswithout a visa.
World Students' Day: 15 October
World Students' Day is celebrated on 15 October every year on the occasion of birth anniversary of A. P. J. Abdul Kalam.
The most loved President of India, APJ Abdul Kalam was a scientist who made India proud with his missile defense programme.
But his favourite job was teaching and that's how he wanted the world to remember him.
Due to his love for students and focus on promoting education, the United Nations declared his birthday (October 15) as 'World Student's Day' in 2010.
NATIONAL 
·       Worlds largest combustion research centre inaugurated at IIT Madras
The world's largest combustion research centre which will impart a major boost to the Indian scientific community was inaugurated at the Indian Institute of Technology (IIT), Madras.
TheNational Centre for Combustion Research and Development(NCCRD) was inaugurated by NITI Aayog member V K Saraswat in the presence of Prof Ashutosh Sharma, Secretary, Department of Science and Technology.
NCCRD's research interests will cover automotive, thermal power and aerospace propulsion, besides fire research and microgravity combustion to minor extent.
·       PM Modi announces Rs. 10,000 crore for 20 best varsities in India, to make them world class
At the centenary celebrations ofPatna University (PU), India's seventh oldest varsity, PM Narendra Modi said that the government has decided to allot ₹10,000 crore and autonomy to 10 public and 10 private universities over the next five years, to make them world-class.
The universities will not be selected by the prime minister or a chief minister or any other political figure. Their potential will be assessed by a third party agency.
·       Graduate Muslim Girls to get Rs 51,000 Shaadi Shagun from Modi Government
Meritorious Muslim girls who go on to complete graduation before marriage will get a special gift of 51,000from the Narendra Modi government.
The shaadi shagun – as the scheme is called- is aimed at incentivising higher educationamong minority groups.
·       Rajasthan Assembly becomes first in India to call attention and adjournment motions online.
Going digital, the Rajasthan assembly has become the first in India to call attention and adjournment motions and proposals online from legislators to send them to the state government.
Rajasthan Assembly Speaker Kailash Meghwalinaugurated the new system.
The system is expected to save time, labour and use of paper in the functioning of the assembly, and also help legislators in bringing attention to urgent public issues.
APSC Notes brings Prelims and Mains programs for APSC Prelims and APSC Mains Exam preparation. Various Programs initiated by APSC Notes are as follows:-
For any doubt, Just leave us a Chat or
Fill us a querry