ASSAM
Assam government launched Northeast first digital archive
Assam government today launched the first digital archive of the Northeast at Jyoti Chitraban Film Studio here to preserve films, music, special events, photographs and texts.
First community news portal of the Northeast was also launched as part of the digital archive which will give a platform to the youngsters and artistically enthusiastic individuals to publish news items, articles and creative writing.
An official website of Jyoti Chitraban Digital Archive was also launched at the event.
INTERNATIONAL
India and Japan to step up Defence Cooperation
India and Japan agreed to collaborate closely in defence production, including on dual-use technologies.

Defence Minister Arun Jaitley and his Japanese counterpart Itsunori Onodera signed the agreement during India-Japan annual defence ministerial dialogue in Tokyo.
The two countries resolved to ramp up overall military engagement under the bilateral special strategic framework.
The countries agreed to commence technical discussions for research collaboration in the areas of Unmanned Ground Vehicles and Robotics.
India planned to buy theUS-2 ShinMaywa aircraftfrom Japan for its navy.
NATIONAL 
NHAI awarded its First International Project in Myanmar to Punj Lloyd-Varaha.
The National Highway Authority of India awarded its first international project in Myanmar to a joint venture of Punj Lloyd-Varaha.
This is for the up gradation of the Yagyi–Kalewa section in Myanmar to two lanes with the earthen shoulder in the engineering, procurement, and construction mode.
Punj Lloyd Varaha's bid was identified as the most competitive among four qualified bidders. It was at Rs. 1,177 crores.
NITI Aayog launches National Nutrition Strategy.
The National Institution for Transforming India also calledNITI Aayoglaunched the National Nutrition Strategy aimed at Kuposhan Mukt Bharat.

It intends at bringing nutrition to the center-stage of the National Development Agenda.
It enables states to make strategic choices, through decentralized planning and local innovation, with accountability for nutrition outcomes.
Health Ministry launches two new contraceptives
The Ministry of Health and Family Welfare has launched two new contraceptives, an injectable contraceptive MPA under the 'Antara' programme and a contraceptive pill, 'Chhaya', in the public health system to expand the basket of contraceptive choices to meet the emerging needs of couples. the 'Antara' injectable being effective for three months and the 'Chayya' pill for one week.
The contraceptives, which are available for free in medical colleges and district hospitals at present, have so far been launched in the states of Maharashtra, Uttar Pradesh, Madhya Pradesh, Rajasthan, Karnataka, Haryana, West Bengal, Odisha, Delhi and Goa.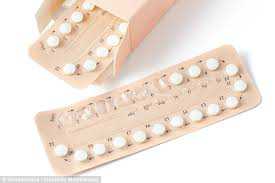 To help improve the supply and distribution of contraceptives, the Ministry had recently launched a new software, Family Planning Logistics Management Information System (FP-LMIS), designed to provide robust information on the demand and distribution of contraceptives to health facilities and ASHAs.
The main objective of the Mission Parivar Vikas family planning initiative is to bring down the Total Fertility Rate (TFR) to 2.1, which is when the population starts stabilizing, by the year 2025.
APSC Notes brings Prelims and Mains programs for APSC Prelims and APSC Mains Exam preparation. Various Programs initiated by APSC Notes are as follows:-
For any doubt, Just leave us a Chat or
Fill us a querry