ASSAM
Assam government decides to start award in name of Guru Tegh Bahadur
The Assam government has decided to start an annual award in the name of ninth Sikh Guru Sri Guru Tegh Bahadur and it will be given for exemplary work in the social field. This was decided in a meeting between Assam chief minister Sarbnanda Sonowal and visiting Sikh delegation led by Manjinder Singh Sirsa, general secretary Delhi Sikh Gurudwara Management Committee (DSGMC). The delegation had urged the CM to institute the award in the name of the Guru Sahib.
As the social, economic and political condition of the Sikhs in the state is not good enough, it has been decided to set up Assam Sikh Welfare Trust which will include Sikhs from worldwide who will contribute to ameliorating the condition of the Sikhs in the state of Assam.
INTERNATIONAL
IAEA opens world's first low Enriched Uranium bank in Kazakhstan
The United Nations (UN) global nuclear watchdog, International Atomic Energy Agency (IAEA) has opened world's first low Enriched Uranium (LEU) Bank in Oskemen in Kazakhstan.
The bank is owned and managed by IAEA. It will be the first of its kind LEU bank not to be under control of any individual country.
It manages 123 tons of uranium in Angarsk, Russia but it is under the control of Russian Government.
Prime minister Narendra Modi to Attend 9th BRICS Summit in China
Prime Minister Narendra Modi will attend the 9th Brazil, Russia, India, China and South Africa (BRICS) Summit, Xiamen in China's Fujian province during 3rd to 5th of September.

He will pay a State visit to Myanmar from September 5th to 7th.
It is his first bilateral State visit to Myanmar.
Gk bit – BRICS
Brazil, Russia, India, China and South Africa. Originally the first four were grouped as "BRIC" (or "the BRICs"), before the induction of South Africa in 2010.
As of 2017, the five BRICS countries represent over 3.6 billion people, or about 40% of the world population; all five members are in the top 25 of the world by population, and four are in the top 10.
Currently, there are two components that make up the financial architecture of BRICS, namely, the New Development Bank (NDB) and the Contingent Reserve Arrangement (CRA). Both of these components were signed into treaty in 2014 and became active in 2015.
The New Development Bank (NDB), formerly referred to as the BRICS Development Bank, is a multilateral development bank operated by the BRICS states. The bank's primary focus of lending will be infrastructure projects.
The BRICS Contingent Reserve Arrangement (CRA) is a framework for providing protection against global liquidity pressures. This includes currency issues where members' national currencies are being adversely affected by global financial pressures.
NATIONAL
Gobindobhog Rice Gets Geographical Indication Status
Gobindobhog rice,a speciality from Burdwan district of West Bengal, has got the geographical indication (GI) status.
The region of Burdwan (now divided into the districts of east and west Burdwan) is known as the rice bowl of Bengal.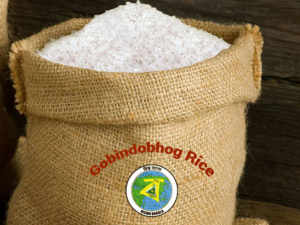 As a result of getting the GI tag, as the certification is also called, rice from other regions or rice of other varieties cannot be branded as 'Gobindobhog'.
Gk bit – Geographical Indication (GI)
GI tag is an insignia on products having a unique geographical origin and evolution over centuries with regards to its special quality or reputation attributes.
It is covered as an element of intellectual property rights (IPRs) under Paris Convention for the Protection of Industrial Property. At international level, GI is governed by WTO's Agreement on Trade-Related Aspects of Intellectual Property Rights (TRIPS).
Darjeeling tea was the first product to accord with GI tag in India.
Jammu and Kashmir gets Rs 200 crore funds under AMRUT mission
Jammu and Kashmir got Rs 200 crore funds allocated for the winter capital of Jammu under the Atal Mission for Rejuvenation and Urban Transformation (AMRUT).
Under AMRUT, Rs 206.15 crore funds have been allocated for Jammu, covering the sectors like urban transport, green spaces, drainage, and sewerage.
After Kalpana Chawla, Jalseen Kaur Josan becomes 2nd Indian woman to fly for NASA's Mars Mission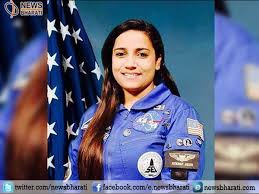 Jaslin Kaur Josan becomes the first Indian Sikh woman to be selected by NASA for the Mars Expedition happening in 2030.
After Kalpana Chawla, Jasleen Kaur Josan becomes the 2nd Indian Women and first Sikh women to be selected by NASA for the Mars Expedition happening in 2030.
The mission called the Orion Mission will be the first man mission to the red planet and candidates were selected from around the world.
Finance Minister Arun Jaitley announced GST earnings cross target in maiden month Rs 92,283 crore collected in July
The Goods and Services tax (GST) launched on 1 July got off to a good start with collections exceeding the revenue target for the first month.
Overall the tax collected is Rs 14,894 crore as Central GST, Rs 22,722 crore as State GST and Rs 47,469 crore as Integrated GST.
According to the Finance Minister Arun Jaitley, taxes worth Rs 92,283 crore were collected in July from just 64.42 per cent of the total taxpayer base.
APSC Notes brings Prelims and Mains programs for APSC Prelims and APSC Mains Exam preparation. Various Programs initiated by APSC Notes are as follows:-
For any doubt, Just leave us a Chat or
Fill us a querry