ASSAM
Assam seeks help; plans to dredge Brahmaputra bed.
Since the middle of June, the floods have wreaked havoc with 144 people killed, 2,970 villages submerged, 3.3 million people displaced and crops across 1.43 lakh hectares damaged.
Pointing out the scale of the devastation, Governor Purohit requested Mr. Modi to send a Central team to assess the damage.
Facing the worst floods in a decade, the Assam government has decided to start dredging and deepening the entire river bed of the Brahmaputra across the State from September.
INTERNATIONAL
Tamil to head Sri Lanka Navy, first since 1970
ð Rear Admiral Travis Sinniah was on Friday appointed as the chief of Sri Lanka's naval forces, making him the first from the minority Tamil community to head the Navy since the brutal civil war erupted in the country 45 years ago.
ð The Navy chief is the first from the Tamil community to head the Navy since the outbreak of the civil war in the north and east of the island in 1972.
ð He successfully commanded a mission in 2007 to destroy the LTTE's weapons smuggling ships in international waters off Indonesia and Australia
NATIONAL
NHRC issues notice on Rohingyas
ð The National Human Rights Commission issued a notice to the Union Ministry of Home Affairs over the planned deportation of about 40,000 Rohingya immigrants from Myanmar, asking for a detailed report within four weeks.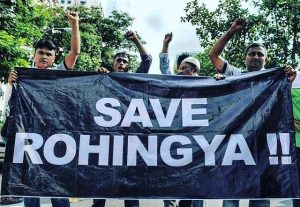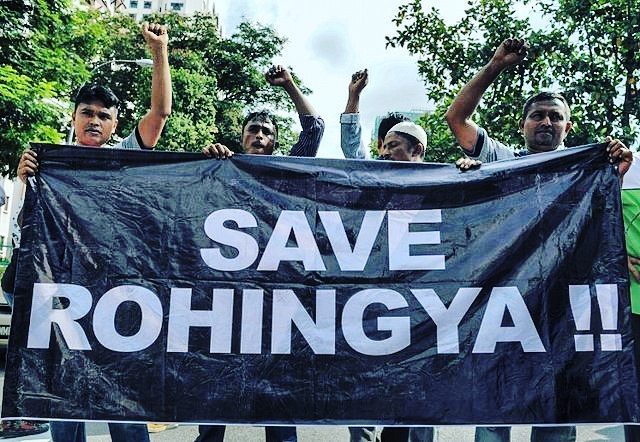 ð While stopping short of commenting on the plan, the NHRC highlighted the Supreme Court's decisions that say the Right to Life and Personal Liberty under Article 21 of the Constitution apply to all, irrespective of their citizenship.
ð It observed that its intervention in the matter was appropriate given the potential implication on the human rights of the Rohingyas.
ð The NHRC said that though India was not a signatory to the 1951 Convention on Refugees and the 1967 Protocol, it was a signatory to many United Nations and world conventions on human rights.
India's roads to be safer, greener under new NHAI plans
ð National Highways Authority of India (NHAI) set to roll out an 'incident management system'. Under this, ambulances will be stationed every 50 kilometres to be able to respond to any mishap within 15 minutes of it being reported on a national accident helpline.
ð A greener drive is also likely for road users. Trucks running on CNG will be able to hit the highways without worrying about their fuel tank's range. Compressed Natural Gas (CNG) fuel stations will come up within wayside amenities on highways as part of a proposal now under discussion between the Ministries of Road Transport and Highways as well as Petroleum and Natural Gas.
ð A larger four-bedded ambulance with medical recovery systems that can save lives within the 'golden hour' will be placed every 100 km of highway lengths in seven States to begin with: Tamil Nadu, Delhi, Rajasthan, Uttar Pradesh, Haryana, Gujarat and Maharashtra.
ð All toll plaza planes will be RFID [Radio-frequency identification] tags-enabled by October 31.
Climate change to lower GDP by 1.5% annually due to crop yield decline.
ð The parliamentary standing committee on agriculture has underlined that there are evidences of negative impact of climate change on wheat and paddy yield across the country, including Punjab and Haryana, which would hit 1.5% of gross domestic product (GDP) every year.
ð Significant negative impacts have been projected with medium-term (2010-2039) climate change, eg. yield reduction by 4.5 to 9%, depending on the magnitude and distribution of warming. Since agriculture makes up roughly 15% of India's GDP, a 4.5 to 9.0% negative impact on production implies cost of climate change to be roughly at 1.5% of GDP per year.
APSC Notes brings Prelims and Mains programs for APSC Prelims and APSC Mains Exam preparation. Various Programs initiated by APSC Notes are as follows:-
For any doubt, Just leave us a Chat or
Fill us a querry